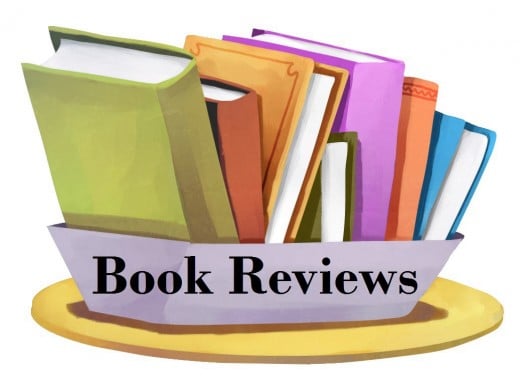 For me, as for many indie authors, getting book reviews is like pulling teeth. It's a tough hurdle, but a necessary one, as reviews add a massive bonus of credibility. I can attest that I, as a reader, will be hard pressed to give a chance to a book without reviews (even if it's a little unfair to the author). And I can also tell you that I pay more attention to genuine, unsophisticated feedback that looks as if it was written by average people, rather than professional glowing reviews.
So where do we begin mining for this precious elusive gold? This question is vital to me right now, as I'm preparing to release my new sci-fi novel,
The Last Outpost.
Here are a few sources to try:
1.
Book bloggers
- if you've ever queried literary agents, you'll experience a sense of deja vu when you visit book review blogs: "please don't be offended, we receive ten thousand requests a week, and have a waiting list of about two years"; "we are closed to unsolicited submissions"; "please read our submission guidelines carefully". Sounds familiar?
Many bloggers won't review indie books at all. Visit
IndieView
and compile a list of bloggers who might be interested in your genre. Query them all methodically, and don't raise your expectations too high. Sometimes you will get the pleasant surprise of a positive answer six months after your book release.
2.
Social media contacts
- you might have five thousand friends on your author Facebook account, but as far as Amazon is concerned, they are all equal to your mom or your best friend from middle school, and reviews by them will be annihilated (sometimes with penalties). I've had perfectly legit, unsolicited reviews deleted by Amazon because, after buying and reviewing my book, the buyers sent me a friend request and I complied. I have since put my friend list on private so that Amazon can't poke around, but I still won't ask my Facebook friends to review on Amazon because I don't know if their list is private. Having said that, your Facebook friends can still review on their private blogs, social media, and Goodreads.
3.
Goodreads
- there are some wonderfully helpful Goodreads groups like Making Connections, and others, that create a link between authors looking for reviews and people looking for a free read. I got some great reviews that way and, as the group name implies, made connections, but bear in mind that many of these people will only review on Goodreads, not Amazon.
4.
Publications
- you can try contacting publications, both print and online, of the genre you're writing in. When I published
Land of the Lost Tribe
, I got in touch with Historical Novel Society, as well as magazines specializing in Jewish fiction. The competition is high, there's no guarantee, and some publications only accept print review copies, but I still think it's worth a try.
5.
Paid reviews
-
I don't want to judge anyone
, but I don't see how this can possibly be considered ethical/fair/objective. When some websites charge hundreds of dollars for a review (like Kirkus), isn't it pretty obvious there's a conflict of interest? After all, if they don't consistently give their customers good reviews, they will go out of business. So I might try to set aside a promotion budget, but I will never pay for reviews (though I might beg, send chocolates, and dance with pom-poms). Also beware of "review swaps" with fellow authors, where you are browbeaten to give someone no less than four stars because they gave you five, cringing in shame all the while because you know perfectly well you wouldn't recommend that book to anyone in good conscience.
6.
A call to action
- there is one author friend who claims she never bothers with seeking reviews from bloggers, review groups, etc, nor does she hand out ARCs. Her initial sales push, she says, is strong enough to allow her to wait for the organic reviews from that first batch of copies she sells. She's surely an outlier, and I can't help but feel envious every time I pitch another blogger. What she does do, however, is put a call to action at the end of the book, which is basically a short message saying how important reviews are to her, and asking any reader who likes her book well enough to leave a review. I definitely plan to do this with my next release.
Speaking of, if you've recently read an indie book you loved, please take the time to leave a review. It doesn't have to be very long or elaborate. Reviews are the lifeline of indie authors; we don't have fancy awards or big publishers behind us. The only thing we have is the affirmation of our readers. So please be generous and support the authors whose work you enjoy by a rating and a few words.