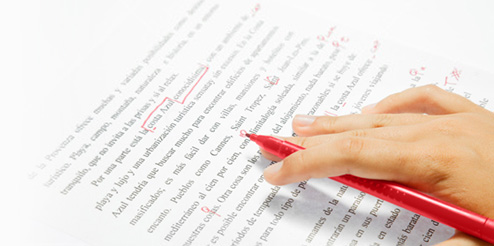 I used to scoff at editing. Writing was a shiny comet, a brilliant stroke of inspiration, a touch of the divine it would be sacrilegious to tweak or change. What was once put down on a page stayed there for good. And you know what they say about editors, right? Editors are wannabe writers that just weren't good enough.
Of course, that was a long time ago, and today I'm wiser. Writing that first draft is just the initial stage of the process; polishing it into publishable shape is a much slower and, admittedly, more tedious step, but an absolutely necessary one. No great work of fiction sprung into being as a first and only draft. Every book we have ever known has been edited, sometimes heavily.
These days I do some freelance proofreading and editing for other authors. Not too much, because I always have so many projects on my plate that I wish I had about ten more hours each day, and I could easily fill them with work, but I do take on some projects by request.
This doesn't necessarily mean that I'm a better
writer
than those authors who trusted me with their work. An editor doesn't need to be a prodigy. They just need to be capable and have a pair of discerning eyes. And that's so much more effective when done for someone else's work. When looking at our own, we automatically tend to gloss over little inconsistencies, mistakes, odd turns of phrase - all the things that jump out at once when reading something written by someone else.
That is why I believe that, if Jane Austen had a sister who was also a brilliant writer and wrote witty and engaging novels about marriage, the two would do much better taking each other's work and correcting it, than each trying to edit their own.
Working on other people's books makes me more capable of taking a step back and critically evaluating my own. Which is by necessity a good thing. The drawback is that nowadays, no matter what I'm reading - even if it's a paperback I bought in a local bookstore - I feel like whipping out my red pen.