Ever since I was just a kid, I was fascinated with the character of Leif Erikson (Erik the Red's son and the leader of the Norse discovery of America). Actually, fascinated is an understatement. I was head over heels in love with Leif Erikson, reading all I could get my hands on about him (which wasn't much) and writing short stories, novellas and poetry about his life the way I imagined it. I
knew
I would write a full-length book about him one day.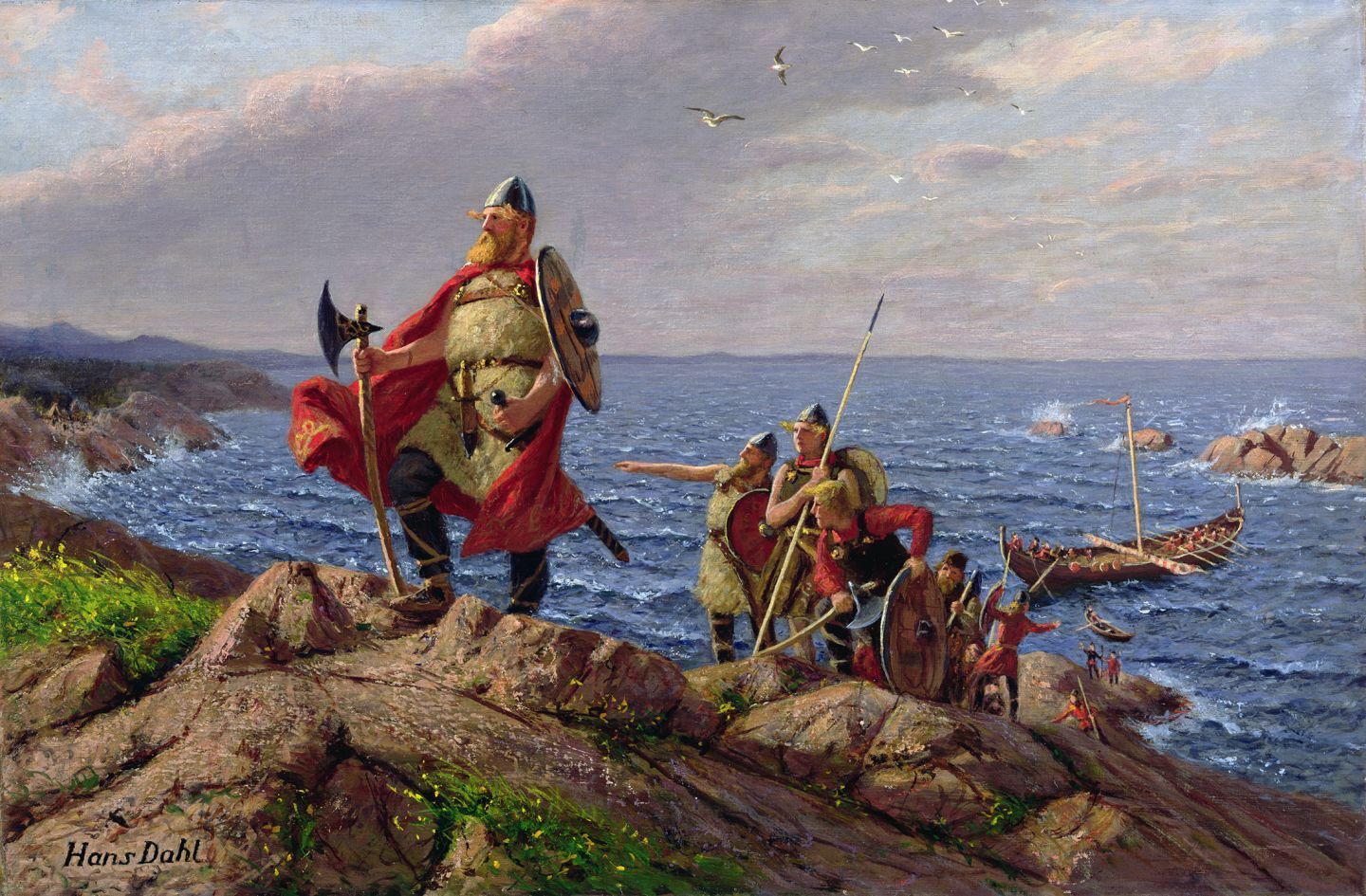 Then, a few years later, I've heard of Tom Holt's
Meadowland
. At first it was a blow - someone had already written
my
book! But after I've read it through I realized my perspective is so different that there is still space for the story I wanted to tell. Six years ago, just after my second child was born, I sat down and began writing in earnest.
It was a messy job as I constructed hand-written (yes, on actual paper) drafts, incorporated bits from my past prose and poetry, did additional research, typed, added a whole modern-day-spin part and then opted for discarding it. At some point the work ground to a halt and I laid the manuscript aside, satisfied that at least the first rough full-length draft of my book has come into being.
Not so long ago I pulled the book out of its virtual drawer and began posting chapters on
Wattpad
. At the same time I began doing some intensive editing, mercilessly hacking away at the manuscript with the view of getting it in publishable shape. There is a lot of work - awkward sentences, awkward grammar, contrived imagery, paragraphs that do nothing to enhance the story and, of course, lots and lots of typos. The first draft is 130,000 words long and very rambling. I expect the final version will be slightly shorter and a lot more cohesive, though it is still going to be a long and epic novel.
My initial reaction as I dove into editing was deep embarrassment. I couldn't believe I was such a lousy writer six years ago! But then I felt a sense of satisfaction, as I knew I've really come a long way (if I do say so myself). Of course, I didn't just sit there twiddling my thumbs, I was busy writing other things.
Writing takes patience. This Viking-era book (which I have tentatively titled
The Greenlanders: A Tale of Sea and Steel
) has walked with me through most of my adult life and spent a
lot
of time in a hiatus stage. But I do hope that now, finally, I'm going to make it into a good book - or at least a much better and more palatable book than it was likely to end up when I just finished the first draft.
Does this mean that six years from now I'm going to look back at what I'm working on today and cringe? I hope not. I do think and hope that, though prolific writers keep on improving throughout their life, there is a certain rapid growth period which marks the difference between literary messes and publishable, readable work. I believe that for me, this period occurred while
The Greenlanders
lay dormant. It didn't happen overnight, but it did eventually. And now, in this final and hectic stage of bringing the book out, I'm ready to give it all I've got.