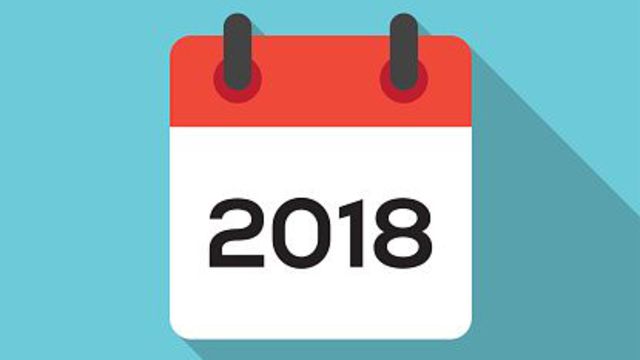 There are still over 2 months left till the end of 2018, but I feel I can already do a yearly recap, since most of my work plan for 2018 is complete.
Like
in 2017
, four of my books came out this year:
In January, I opened the year by releasing
The Last Outpost
, a sci-fi/government conspiracy/dystopian novel set in Antarctica. This soon became, and still is, the book that earns me my highest number of KU monthly reads, and confirmed me in the decision of sticking, for now, with KDP Select, despite Amazon's underhanded tactics that often harm authors.
This busy start was interrupted by some months of Real Life - in March, I had a baby girl who joined the merry bunch of her three siblings. The upping of our total kid number to four resulted in a long period of happy chaos.
Meanwhile, we prepared for a house move, which was completed in August and turned our lives upside down for a time. Thank goodness, most of the boxes are unpacked now, but it will take a while until everything is quite in order.
In September, just as I was fighting to get out of the mess of cardboard, I celebrated the release of not one, but
two
books:
The Hourglass
and
Freeborn
, books 2 and 3 in the Wild Children dystopian series. The decision to release them both at once was based on the reasoning that the promotion of a series always leans heavily on the first book, and the more subsequent books you have available for your new fans, the better.
October was the official release month of
The Ice Fortress
, sequel to The Last Outpost and the second book in my Frozen World Antarctic series. I say official, because I actually uploaded the book back in August, but didn't do any promotion at all while I was busy with the release of the Wild Children sequels.
Phew! This has been a whirlwind year, and I feel like I can reward myself by sitting back for a bit, having a nice cup of coffee, and fueling my creativity by some good books and movies.
So what are my plans for 2019?
Four books a year isn't a crazy pace for an indie author, but for me, it has been really intense because balancing writing and family time isn't easy when you have a houseful of young kids. Therefore, 2019 is definitely going to be a slower year for me.
Nevertheless, I am tinkering with some new projects.
I already have the overall concept for the next book in the Frozen World series, which will include more world cataclysms, climate change, and government corruption.
After a long while of writing primarily sci-fi and dystopia, I have started working on another historical fiction novel set in Ethiopia, in the same world as
Land of the Lost Tribe
. I'm not rushing it, because to my chagrin I realized that readership interested in that epoch and place is extremely small, but I also know that this story will drive me crazy if I don't get it written.
I'm toying with the idea of self-publishing a Middle Grade fantasy novel I've had sitting on the shelf for a while in the hopes of finding an agent, because trad pub is still the best deal for Middle Grade. Meanwhile, I've mapped out the sequel and started writing it.
So 2019 is going to be a year with more diversity of genre and less deadlines. I look forward to it.